Opening speech by Chairman of Executive Board BBLAM
Voravan Tarapoom
Chairman of Executive Board
Voravan Tarapoom currently holds the position of the Chairman of the Executive Board at BBL Asset Management. Her other current positions include the Governor of the Stock Exchange of Thailand (SET); a member of the Capital Market Development Committee, Ministry of Finance; the Director of TRIS Corporation Limited; the Chairperson of the Association of Investment Management Companies; the Chairman of the Federation of Thai Capital Market Organizations; and the Director of Bangkok Mass Transit System PCL.
Prior to her current positions, Mrs. Tarapoom began her management career at the Thai Asia Asset Management Co., Ltd. (currently UOB Asset Management Co., Ltd.) as the Managing Director before she went on to join MFC Asset Management PCL as their Deputy Managing Director. From 2002 to 2009, she joined BBL Asset Management as the Managing Director. Mrs. Tarapoom became the Chief Executive Officer of BBL Asset Management from 2010 to 2016.
Mrs. Tarapoom received a Bachelor of Architecture from Silpakorn University and an MBA from the University of North Texas, Denton in Texas, USA.
Investment Challenges in ASEAN by Keynote speaker
Dr. Surin Pitsuwan
Dr.Surin Pitsuwan, 67, is a native of Nakorn Sri Thammarat, Southern Thailand. He received his primary and secondary education in his home province.
He was awarded the American Field Service (AFS) exchange scholarship and was a high school exchange student in Minnesota, USA, in 1967-1968. He returned to Bangkok, Thailand and attended Thammasat University for 2 years before winning a scholarship from Claremont Men's College (now Claremont McKenna College) Claremont, California, to complete his B.A. in Political Science (cum laude) in 1972. He then went on to Harvard University, Cambridge, Massachusetts, U.S.A., where he received his M.A. and Ph.D. in 1974 and 1982 respectively, in the field of Political Science and Middle Eastern Studies.
His entire Harvard career was supported by the Winston S. Churchill Association, the Rockefeller Foundation and the Ford Foundation Fellowships. He also spent a year and a half studying Arabic and conducting his research at the American University in Cairo, 1975-1977, while concurrently a fellow at the Higher Council for Islamic Research, Cairo, Egypt. He worked as a columnist for the Nation and the Bangkok Post, the two leading English daily newspapers in Bangkok, from 1975-1992.
Dr.Surin taught at the Faculty of Political Science at Thammasat University from 1978-1983 and 1984-1986. He also served as an assistant to the Deputy Dean for Academic Affairs during the same period.
Dr.Surin joined the American Political Science Association's Congressional Fellowship Program in 1983-1984, when he interned in the Congressional Office of the late US Representative Geraldine A. Ferraro (D-New York), who later became the Vice Presidential Candidate for the Democrat Party in 1984, and worked for the Senate Republican Conference in the later half of 1984. He taught Southeast Asian Affairs at the American University in Washington, D.C. during that same year.
He returned to Thailand in 1984 to assume a teaching position at Thammasat and ran for a Parliamentary seat from Nakorn Sri Thammarat, his home town two years later. He had been returned to Parliament 8 times since 1986. As an MP, he was appointed Secretary to the Speaker of the House of Representatives (H.E. Chuan Leekpai), Secretary to Deputy Minister of Interior, Deputy Minister for Foreign Affairs during 1992-1995, and Minister of Foreign Affairs from 1997 to 2001. He served as Chair of the ASEAN Ministerial Meeting and the Chair of the ASEAN Regional Forum (ARF) in 1999-2000. In September 1999, while the ASEAN Chair, he led the efforts to get Southeast Asian governments to help restore law and order, and that joint undertaking, with the support of the United Nations and the international community, brought about peace and security in East Timor.
Upon leaving the foreign affairs portfolio in mid-2001, Dr.Surin was appointed a member of the Commission on Human Security of the United Nations until 2003. He also served as an advisor to the International Commission on Intervention and State Sovereignty from 1999-2001. In 2002, he concurrently served on the ILO's World Commission on the Social Dimension of Globalization until 2004. He was an advisor to the Leaders Project, Washington, D.C., a conference arm of the Cohen Group of former US Secretary of Defense William S. CohenHe served on the International Advisory Board of the Council on Foreign Relations in New York. He is currently on the Advisory Board of the UN Human Security Trust Fund, the Advisory Board of the International Crisis Group (ICG), an International Academic Advisor of the Centre for Islamic Studies, Oxford University, and an advisor to the Leaders Project, a conference arm of the Cohen Group of former US Secretary of Defense William S. Cohen.
Between 2002-2004, Dr. Surin was also a member of the "Wise Men Group" under the auspices of the Henri Dunant Centre for Humanitarian Dialogue (HDC) in Geneva, advising the peace negotiations between the Acehnese Independence Movement (GAM) and the Government of the Republic of Indonesia. He served as a member of the Islamic Development Bank's 1440 A.H. (2020) Vision Commission under the leadership of Tun Dr.Muhammad Mahathir, former Prime Minister of Malaysia, in June 2005.
Dr.Surin was a Deputy Leader of the Democrat Party, Thailand. He also served on the National Reconciliation Commission (NRC), charged with bringing peace and security back to Thailand's deep South. He was appointed Member of the National Legislative Assembly (NLA) before assuming his post as the Secretary General of the Association of Southeast Asian Nations (ASEAN) from 1 January 2008 until 31 December 2012. During that period he was tasked to implement the ASEAN Charter and prepare the region to enter into the ASEAN Community in 2015.
Two of his most recognized accomplishments were spearheading the Asian countries to help restore law and order in East Timor during the violent uprising in the aftermath of the Referendum in August 1999, and leading the ASEAN Member States and the United Nations and other international institutions such as the World Bank, ADB and various other International NGOs to enter Myanmar to rescue that country from the catastrophe of Cyclone Nargis in May 2008 and remained there until the mission was accomplished in December 2010.
Dr. Surin has been conferred 14 honorary doctorate degrees, including one from University of Bristol (UK), Claremont McKenna College, the National University of Malaya (UKM) University Purta Malaysia (UPM) and University of Malaya (UM).
After his term as Secretary General of ASEAN, Dr.Surin has been appointed Professor Emeritus at Thammasat University and also an Honorary Advisor and Distinguished Visiting Fellow at King Prajadhipok Institute, an academic affiliation of the Thai Parliament. Moreover, he has been also served as the Chairman of the International Institute for Democracy and Electoral Assistance (IDEA), a Board of Advisors of the Centre for Humanitarian Dialogue, the Advisory council of the International Humanitarian City (IHC) under the leadership of Sheikh Muhammad bin Rashid al-Maktoum.
He is concurrently a Visiting Professor, an Adjunct Professor and a Visiting Fellow at the Graduate Institute for Policy Studies, Tokyo, University of Nara, Japan and University of Malaya, university of Brunei, and also a Chairman of the Future Innovative Thailand Institute. He has the title "Tan Sri" from the Royal Palace of Malaysia, in the occasion of he 14th Yang di-Pertuan Agong's birthday. Moroever, Dr.Surin has been nominated to be a Special Envoy for Thailand Candidature for UNSC 2017-2018.
Dr. Surin Pitsuwan is now engaged in the promotion of regional integration in East Asia, educational and political reform efforts in Thailand and a frequent speaker at various international conferences."
ASEAN Outlook : Build Upon a Solid Foundation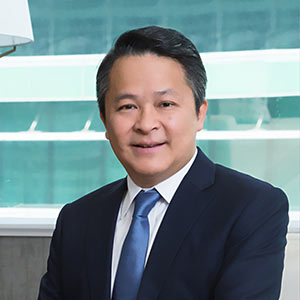 Peerapong Jirasevijinda, CFA
Chief Executive Officer
BBL Asset Management Co., Ltd.
Mr. Peerapong Jirasevijinda has been appointed by the Board of Directors of BBL Asset Management Co., Ltd. as Chief Executive Officer, effective February 22, 2017.
In his new role as CEO, Mr. Peerapong is in charge of the overall business strategy of the company so that BBL Asset Management Co., Ltd. will continue to be a pioneer in the Thai asset management industry under the philosophy of the company "PIE"; Prudence, Integrity and Excellence.
The appointment of Mr. Peerapong, 47, is part of a management restructuring, coming at a time when the company continues to enjoy strong performance and growing trust from the public investors.
Before his appointment as CEO, Mr. Peerapong served as Chief Investment Officer of the company. He has been pursuing his career path largely in investment and asset management. He oversees the investment aspect of the mutual fund altogether with the provident and private fund business. Mr. Peerapong stresses the importance of running the company as a team, with the challenge of bringing out the best potential or talent of all the staff.
Mr. Peerapong received his first degree in Finance from the Georgia State University, United State of America and earned his Master's Degree in Marketing from Sasin Graduate Institute of Business Administration of Chulalongkorn University. He received primary and high school education in Taiwan. He started his career as an Investment Banker at Phatra Thanakit Finance and Securities PCL. before moving to MFC Asset Management PCL. He joined BBL Asset Management Co., Ltd. in 2002 before leaving and rejoining the company again in 2009.
Mr. Peerapong has been regular guest speaker of the Stock Exchange of Thailand (SET), Investment Consultant Course of Association of Investment Management Companies (AIMC) and lecturer of Master of Business Administration Course (MBA), Chulalongkorn University including the State Agency, State Enterprise and Private Companies about the investment outlook and the investment industry.
Viboon Kromadit
Director and Chief Marketing Officer
Amata Corporation Public Company Limited
Mr. Viboon Kromadit is a Director and Chief Marketing Office for Amata Corporatiom PCL, an industrial estate development company which was establihed in 1989 and listed in Stock Exchange of Thailand in 1997. He is an expert in developing and managing the industrial estate.
As for now, Amata has total of 4 projects which 2 of the projects are in Thailand called Amata Nakorn, Chonburi and Amata City, Rayong. The other 2 projects are in Vietnam which also known as Amata City Bien Hoa and Amata City Long Thanh. All of the 4 projects have the total area of more than 50,000 rai and more than 1,200 factories are in operation with investors from over 30 nationalities.
Amata was striving to develop each of its industrial estate to has the best location and to provide a complete range of services to serve only the best for its customers and investors.
For education background, Mr. Viboon has earned a Master's Degree in Arts (Public Affairs) from Thammasat University and Bachelor's Degree in Business Administration (Business Computer) from Assumption University. His favorite hobbies are golfing, petting fishes and planting trees. With his abundant experience in management and marketing field and other competency, he was selected to work in many organizations such as follows;
2013 to Present: Committee of the Vocational Education Commission, Chairman of Subcommittee of Vocational Education for Resource Mobilization for Vocational Development and Chairman of Subcommittee of Vocational Manpower Education Development for the Prototype Industrial Estate.
2006 to Present: Board Committee of Thai-Japanese Association
2005 to Present: Board Committee of Thai-Chinese Promotion of Investment and Trade Association
1996 to 2000: President of Asian Amateur Swimming Association
1996 to 1997: President of Thailand Amateur Swimming Association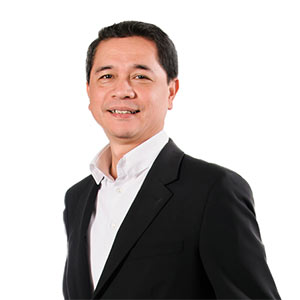 Tassapon Bijleveld
Chief Executive Officer
Asia Aviation Public Company Limited
Tassapon Bijleveld joined Thai AirAsia as Chief Executive Officer in 2003, since day one of the company's establishment. He is entrusted with the responsibility of overseeing all aspects of the airline's operations as well as boosting growth in Thailand. Currently, the airline has over 5,000 employees, and total of 54 brand new aircraft (at June of 2016) consisting of 50 Airbus A320-200 planes, and 4 Airbus A320 neo airplanes. Today, Thai AirAsia flies to 49 destinations and has carried over 94 million passengers.
Prior to joining Thai AirAsia, Tassapon was Managing Director of Warner Music (Thailand) Co. Ltd. for 5 years. Within 3 years, Tassapon turned the company around and placed Warner Music (Thailand) at the top, compared to other international music companies.
It was also at Warner Music where he met Tony Fernandes, the founder of AirAsia and currently the Group CEO. Tassapon took a leap of faith and decided to try his luck in the low-cost airline industry, which was still a new and revolutionary concept at the time. His willingness to learn a new industry from scratch, and his can-do attitude has led Thai AirAsia to become the largest low-cost carrier in Thailand.
Tassapon began his career at Warner-Lambert Thailand Ltd, in the confectionery division where he started as Assistant Product Manager and grew to Senior Product Manager with several posts in Asia. Prior to joining Thai AirAsia, Tassapon has more than 12 years of experience in the consumer product industry, working in various countries in South East Asia for two Fortune 500 companies – Adams (Thailand) Co. Ltd. and Monsanto (Thailand) Co. Ltd. He spent five years with Monsanto as a pioneer, setting up the division from scratch before eventually building it into a multi- million dollar business in just a few years.
Tassapon is well-known for his leadership and team-building ability. His business philosophy emphasizes the successful synergy between all departments within the company. Thai AirAsia's success is a result of a passionate, motivated team with strong rapport and a can-do spirit. Tassapon holds a Master's Degree in Marketing, and currently he is a part–time lecturer in several leading universities in Thailand.
Capturing Opportunities in Asia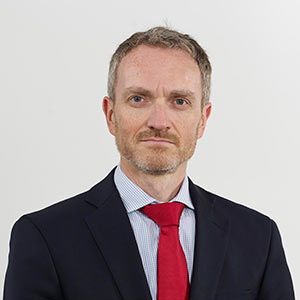 John Pellegry
Product Director
Invesco Ltd.
Based in Henley-on-Thames, John is responsible for representing Invesco Perpetual's Asian equities investment capabilities to external and internal clients.
He began his investment career in 1996 at The Bank of New York in Brussels, before joining Credit Agricole Indosuez in Brussels, then JP Morgan Chase in Luxembourg, holding a variety of global custody positions. He joined Invesco in 2003 as an investment communications specialist based in Brussels, before joining Invesco Perpetual's Asian Equities team in Henley-on-Thames in November 2007 as Product Manager.
John holds a BSc in Management from the University of Massachusetts, an MBA from McGill University and is a CFA charterholder.
Japan's New Catalyst for Growth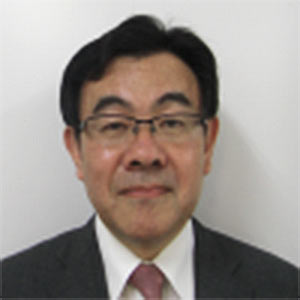 Hajime Fusa CFA, CIIA, CMA, AFP
Senior Product Manager – Japanese Equity Product Specialist
Nomura Asset Management Co. Ltd (Tokyo)
Hajime Fusa is a product specialist responsible for active Japanese equity strategies.
He has more 30 years career in the financial industry and has been monitoring Japan equity markets.
He has been with Nomura Asset Management (NAM) since April 2002. He spent first 4 years of his career in NAM as the Senior Manager of Product Services, responsible for retail mutual fund products in Japan.
From April 2006, he has been supporting institutional business outside Japan, mainly of European pensions.
Starting from December 2011, Fusa was designated to be wholly responsible for providing investment information to international offices. He is one of key representative speakers of major Japan equity strategies NAM manages and covers their investment philosophies and processes. Fusa also represents portfolio managers in clients' review meetings as well as conducting conference calls on the Japanese market outlook.
Prior to joining NAM, he spent almost 7 years with the Investment Information and Services Department of the Nomura Securities based in Tokyo, representing research analysts, strategists and economists, mainly in Japan equity market.
Fusa was the General Manager of Nomura Australia Melbourne Office for more than 6 years and was responsible for Institutional brokerage (mainly Japanese equities), marketing & client service of investment advisory services of NIMCO (currently institutional part of NAM) and relationship management with public entities (i.e. Victorian State Government) and business corporations for underwriting businesses.
Prior to his appointment as the General Manager of Nomura Australia Ltd, Fusa spent about 3 years with Nomura Securities Hong Kong, responsible for businesses with High Net Worth Individuals (currently Asian Wealth Management).
He also spent 6 years in his early career with a trading firm, Nagase.
He was a member of the Strategist team of IRAD (Institutional Research and Advisory Department) of the Nomura Securities in Japan for 6 months from July to Dec 1985.
Fusa graduated from Waseda University in1979 with a Bachelor of Arts in Political Science.
He passed the RR (Registered Representative) exam of the US in 1993 (Series7).
His professional designation includes CFA (Chartered Financial Analyst), CIIA (Certified International Investment Analyst) of ACIIA (The Association of Certified International Investment Analysts), CMA (Chartered Member of the Securities Analyst Association of Japan) and AFP (Affiliated Financial Planner).
He served as a board director of the CFA Society of Japan from 2012 to 2014.
Andrew McCagg
Portfolio Manager – Japan Strategic Value Team
Nomura Asset Management Co. Ltd (Tokyo)
Andrew is a Portfolio Manager in Nomura Asset Management's Japan Strategic Value Group, which manages approximately $5 billion in Japanese equities. Since joining the team in 2011 as an assistant PM, he was promoted to PM in 2015 and is currently responsible for investment research with a focus on the transport equipment and rubber products sectors. In addition to investment research, Andrew serves as the primary liaison with the various marketing and client service departments within NAM.
Prior to the JSV team, Andrew was with the Advisory Department in NAM, where he was a gatekeeper for a variety of funds ranging from Brazilian equities to multi-asset fund of funds.
Andrew has a B.A. in Liberal Arts from International Christian University.
Impact of the Fed's Balance Sheet Reduction in the High Yield Market
Carl Pepper Whitbeck
Head of US Fixed Income and Head of US High Yield
AXA Investment Managers
Pepper is Head of US Fixed Income and Head of US High Yield with AXA IM.
Prior to joining AXA IM in 2002, Pepper was an Analyst in the Investment Banking division of Lehman Brothers, where he focused on companies in the consumer and retail sectors, and worked on a variety of M&A and high yield transactions.
Since joining AXA IM, he has served in various capacities within the US High Yield team, including Head of Research, Portfolio Manager for US High Yield portfolios and co-portfolio manager for multiple Global High Yield funds.
Pepper received his B.A. in Economics from Williams College and has the CFA professional designation.
Can Technology Continue to Drive the Market in 2018?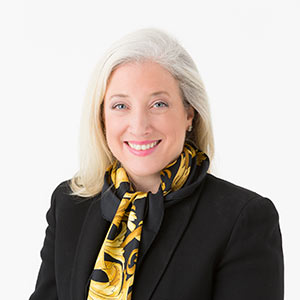 Melissa Otto, CFA
Director of Research
Fidelity International
Melissa Otto, CFA is Director of Research for Fidelity International. Based in Tokyo, Melissa is responsible for Fidelity International's Japan equity research and manages a team of 18 analysts and research associates.
Melissa has been conducting research in Japan since 1995 and has been an active equities investor in Pan-Asia since 2000. Prior to joining Fidelity International in December 2016, Melissa was Director- Active Equities at TIAA based in New York, where she managed a portfolio of Japanese equities and led the research on Japanese consumer and technology stocks and growth investing themes.
Melissa has worked in the UK, US, Peru and Japan over the course of her career. She started her career at GE Asset Management based in Tokyo and led the Pan-Asia research. She also managed several consumer sector portfolios including EAFE large-cap, EAFE small-cap and Emerging Markets. She then returned to the US to work for Dr. Allen Sinai and Bill Hambrecht at Decision Economics/WR Hambrecht, and was responsible for conducting in-depth, bottom-up research that complemented Dr. Sinai's top-down views on the strong US consumer and real estate markets and China's emerging growth. Melissa moved back to Japan in 2007 and joined American Century Investments as a Japan generalist and oversaw the firm's Japanese large-cap research and holdings.
Melissa studied in the East Asian Languages and Civilizations Department at Harvard's Graduate School of Arts and Sciences. She also holds a Master's degree in International Economics from the Brandeis University and is a CFA charterholder.
Revolutionary Innovation in Health Care

Philip Brooks, CFA
Investment Director and Team Head, Asia ex Japan, Equity Product Management
Wellington Management
As an investment director in Equity Product Management, Philip is responsible for the suite of approaches managed by our Singapore and Hong Kong-based investors. He works closely with these investment teams to help ensure the integrity of the investment approaches by providing oversight of portfolio positioning, performance, and risk exposures. Philip meets with the investment teams on a regular basis, helps with new product development and client solutions, and manages business issues such as capacity, fees, and guidelines. He also meets with clients, prospects, and consultants to communicate our investment philosophy, strategy, positioning, and performance. Philip is based in our Singapore office and focuses on the Asia ex Japan region.
Prior to joining Wellington Management in 2005, Philip was a director of Schroder Investment Management, responsible for Global and Asian Product Management (2001 – 2005). Before that, he was head of Investment Consulting for the Asia ex Japan region and head of Investment Manager Research, Asia Pacific at Towers Perrin, based in Sydney and then Singapore. He also worked as a specialist investment manager research consultant at van Eyk Research (1996 – 1997) and at Morrow Asset Management in Sydney (1993 – 1996).
Philip holds an honours degree in economics and a bachelor of economics from the University of Queensland, Australia. In addition, he holds the Chartered Financial Analyst designation.
Discussion moderators from BBL Asset Management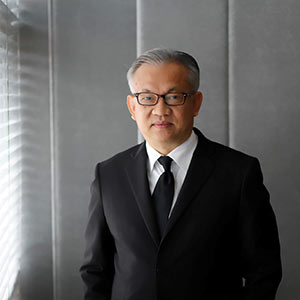 Thanong Khanthong
Deputy Managing Director, Communications
Before joining BBL Asset Management Co Ltd in early 2017, Thanong Khanthong spent most of his long-standing career as a journalist. He was editor of The Nation, the leading English language newspaper in Thailand. He then moved on to become a broadcast journalist, serving as Asean Editor for Asean TV, radio commentator for Nation Radio and also executive editor for Nation TV. His opinions on Thai politics, economics and international affairs have been widely recognized as sharp and thought provoking. Thanong earned his Bachelor's degree in English from Thammasat University and his master's degree in journalism from the University of South Carolina. He is now serving as communications director for BBL Asset Management Co Ltd.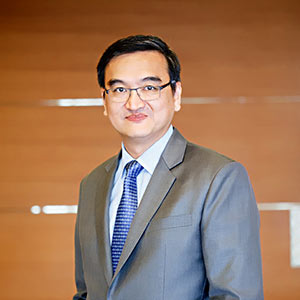 Peet Yongvanich
Deputy Managing Director, Head of Research and Portfolio Solutions
Peet Yongvanich is currently Head of Research and Portfolio Solutions at BBL Asset Management. He manages the research team with a particular focus on ESG research. He is also responsible for advising clients on asset allocation and portfolio solutions, and coordinating investment team and sales team with their respective clients.
Mr. Peet Yongvanich started his career at Kasikorn Asset management as an investment analyst and fund manager. Then, he went on to join Aspect Huntley in Sydney. As a senior equities analyst, he moved back to take the Managing Director position at Aspect Huntley in Thailand. In 2006, he founded Morningstar Thailand and remained its head until he joined BBL Asset Management in 2015.
Mr. Peet Yongvanich received a Bachelor of Science in Applied Statistics from Chulalongkorn University in Thailand, and received a Master of Science in Economics and an MBAfrom Texas A&M University-Commence. He holds a Chartered Financial Analyst (CFA) designation, and was elected as Board Director of Thailand CFA Society in Thailand during 2013-2015.