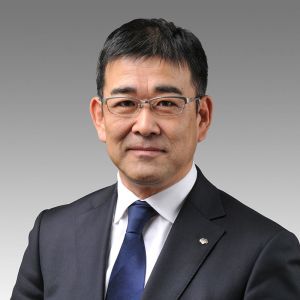 Mr. Wataru Ogihara is Senior Managing Director and Chief Investment Officer, Global Equity of Nomura Asset Management Co., Ltd. (NAM), a position held since April 2018.
He became CIO in charge of Global Equity in April 2010. He has been also serving as the Deputy Chairman of the Investment Policy Committee, with responsibility for Global Equity, since April 2009.
Previously, he was Chief Portfolio Manager in charge of the core Japan equity team for domestic pension clients. He had been responsible for managing Japan equity portfolios for institutional pension clients across the globe, including domestic pension sponsors and US private and public pension sponsors, for around 20 years since joining Nomura as an assistant portfolio manager in 1989.
He was the Chairman of the Japanese Equity Investment Strategy Committee and a member of the Japanese Stock Selection Committee from 2003 to 2009.
He holds an MBA from The University of Chicago, 1996, and a Bachelor of Commerce degree from Tokyo's Hitotsubashi University, 1989