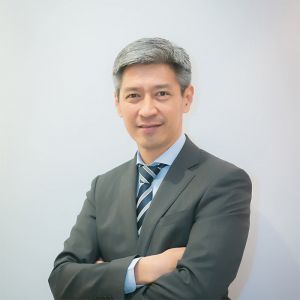 Wasin Wattanaworakijkul has spent most of his career in the financial and mutual industries. He currently serves as Managing Director of BBL Asset Management Co., Ltd. He is in charge of business distribution for all products under the umbrella of BBLAM to both the institutional and individual clients.
Wasin worked with several financial institutions and securities companies before joining the asset management business. Wasin worked for MFC Asset Management Plc. for 13 years. He has joined BBLAM since 2007.
Wasin has also been playing an active role in developing the mutual fund industry in Thailand. His contribution to improving best practices in asset management business, financial planning, and ESG-related investment is broadly recognized.
Wasin has been serving as a board or committee member in several associations such as the Association of Investment Management Company, the Thai Financial Planner Association and the Bangkok Mass Transit System Public Company Ltd.
Wasin earned his bachelor's degree in Business Administration and his MBA from Chulalongkorn University.