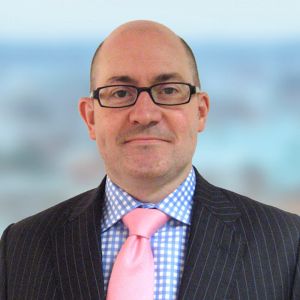 As an investment director in Equity Product Management, Philip is responsible for the suite of approaches managed by our Singapore and Hong Kong-based investors. He works closely with these investment teams to help ensure the integrity of the investment approaches by providing oversight of portfolio positioning, performance, and risk exposures. Philip meets with the investment teams on a regular basis, helps with new product development and client solutions, and manages business issues such as capacity, fees, and guidelines. He also meets with clients, prospects, and consultants to communicate our investment philosophy, strategy, positioning, and performance. Philip is based in our Singapore office and focuses on the Asia ex Japan region.
Prior to joining Wellington Management in 2005, Philip was a director of Schroder Investment Management, responsible for Global and Asian Product Management (2001 – 2005). Before that, he was head of Investment Consulting for the Asia ex Japan region and head of Investment Manager Research, Asia Pacific at Towers Perrin, based in Sydney and then Singapore. He also worked as a specialist investment manager research consultant at van Eyk Research (1996 – 1997) and at Morrow Asset Management in Sydney (1993 – 1996).
Philip holds an honours degree in economics and a bachelor of economics from the University of Queensland, Australia. In addition, he holds the Chartered Financial Analyst designation.