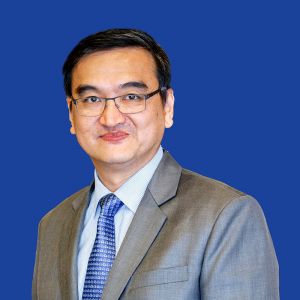 Peet Yongvanich is currently Head of Research and Portfolio Solutions at BBL Asset Management. He manages the research team with a particular focus on ESG research. He is also responsible for advising clients on asset allocation and portfolio solutions, and coordinating investment team and sales team with their respective clients.
Mr. Peet Yongvanich started his career at Kasikorn Asset management as an investment analyst and fund manager. Then, he went on to join Aspect Huntley in Sydney. As a senior equities analyst, he moved back to take the Managing Director position at Aspect Huntley in Thailand. In 2006, he founded Morningstar Thailand and remained its head until he joined BBL Asset Management in 2015.
Mr. Peet Yongvanich received a Bachelor of Science in Applied Statistics from Chulalongkorn University in Thailand, and received a Master of Science in Economics and an MBAfrom Texas A&M University-Commence. He holds a Chartered Financial Analyst (CFA) designation, and was elected as Board Director of Thailand CFA Society in Thailand during 2013-2015.