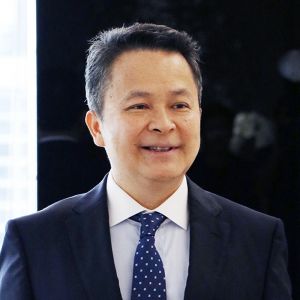 Mr. Peerapong Jirasevijinda has been appointed by the Board of Directors of BBL Asset Management Co., Ltd. as Chief Executive Officer, effective February 22, 2017.
In his new role as CEO, Mr. Peerapong is in charge of the overall business strategy of the company so that BBL Asset Management Co., Ltd. will continue to be a pioneer in the Thai asset management industry under the philosophy of the company "PIE"; Prudence, Integrity and Excellence.
The appointment of Mr. Peerapong, 47, is part of a management restructuring, coming at a time when the company continues to enjoy strong performance and growing trust from the public investors.
Before his appointment as CEO, Mr. Peerapong served as Chief Investment Officer of the company. He has been pursuing his career path largely in investment and asset management. He oversees the investment aspect of the mutual fund altogether with the provident and private fund business. Mr. Peerapong stresses the importance of running the company as a team, with the challenge of bringing out the best potential or talent of all the staff.
Mr. Peerapong received his first degree in Finance from the Georgia State University, United State of America and earned his Master's Degree in Marketing from Sasin Graduate Institute of Business Administration of Chulalongkorn University. He received primary and high school education in Taiwan. He started his career as an Investment Banker at Phatra Thanakit Finance and Securities PCL. before moving to MFC Asset Management PCL. He joined BBL Asset Management Co., Ltd. in 2002 before leaving and rejoining the company again in 2009.
Mr. Peerapong has been regular guest speaker of the Stock Exchange of Thailand (SET), Investment Consultant Course of Association of Investment Management Companies (AIMC) and lecturer of Master of Business Administration Course (MBA), Chulalongkorn University including the State Agency, State Enterprise and Private Companies about the investment outlook and the investment industry.