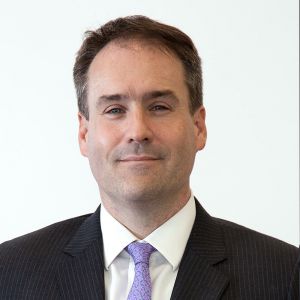 Jim joined AXA IM in 2013. He is responsible for the Asian fixed income team and oversees the performance, monitoring and risk management of all Asian fixed income portfolios.
Prior to joining AXA IM, Jim worked as an Investment Director/ Senior Portfolio Manager at HSBC Asset Management in Hong Kong with oversight of key Asian high yield and investment grade mandates. Jim was a leading contributor to the creation and implementation of dedicated high yield and investment grade strategies for HSBC's Asian Fixed Income team as well as its risk budgeting and portfolio analytics rollout.
Jim was formerly a senior credit analyst for HSBC in both Hong Kong and New York with a focus on Asian high yield corporates and the US telecom, media and technology sectors. Prior to joining HSBC, Jim was a senior telecommunications analyst for Moody's Investors Service in New York.
Jim has been working in the industry since 1995. He holds a Master of International Affairs and a Bachelor of Arts degree from Columbia University and is a CFA charter holder.