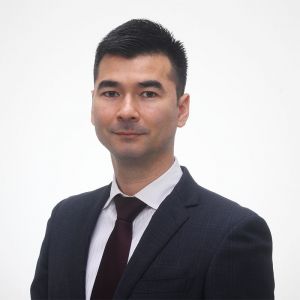 Andrew is a Portfolio Manager in Nomura Asset Management's (NAM Tokyo) Japan Strategic Value Group, which manages approximately US$3.5 billion in Japanese equities. Since joining the team in 2011 as an Assistant Portfolio Manager, he was promoted to Portfolio Manager in 2015 and is currently responsible for investment research with a focus on the transport equipment and rubber products sectors. In addition to investment research, Andrew serves as the primary liaison with the various marketing and client service departments within NAM.
Prior to joining the Japan Strategic Value team, Andrew was with the Advisory Department in NAM Tokyo, where he was a gatekeeper for a variety of funds ranging from Brazilian equities to multi-asset fund of funds.
Andrew has a B.A. in Liberal Arts from International Christian University.